The distribution of Christian Games is going well. Contact us if you are interested. For smaller stores or web sites, we also offer drop ship services. Below are present or past supporting stores.

Christian Supply chain
Software Outlet.com
His Word Christian - Houston, TX
Vine and Branches - Lodi, CA
Nordahl's Christian - Yuba City, CA
Drop Shipping for:
Dove
Christian Ratings
Christian Games NOW
Christian 1Stop Shopping
Discount Christian Software
CCGR (Christ Centered Game Reviews)
Heaven's Blessings Tiny Zoo
On Consignment:
Rainbow West - Albany, OR
Truth & Life Christian Supply - Kent, WA
Agape Christian Book - Newport News, VA
Sower Bible Book - Spokane, WA
Atwater Christian Bargains - Los Angeles, CA
Bible Book House - Salem, OR
Pilgrim Discount - Portland, OR
Christian Publications - 11 Stores, Northeast
330 Family Christian Stores
AFIRM - over 50 Stores
---
Click here to sign up if you want to be kept informed about GraceWorks Interactive progress.
Jarod's Journey, an adventure game that has Christian themes in it. The full version is not yet finished but a playable portion is.
Click here to view a summary of Jarod's Journey
Sign up to be updated about Christian Games Now via Email!
Click here to sign up!
Emails gathered will only be used for their intended purpose. Your address will not be sold. At most you might receive one Email per month per list.

The Interactive Parables Game
Our first title, The Interactive Parables, is shipping and receiving good reviews. You can order now at the Christian Games NOW Store.
Keep up to date about game ratings of all games. Developers - send in your titles.

Click here to sign up to be updated about new ratings via Email!

Click here to visit the site.

Check out CGDC.org for updates on Conference

We founded the Christian Game Developers Conference, an annual event. They usually occur in the summer time.

Visit the web site for more details

Christian Resources for Game Approval:

Family Friendly Gaming offers a seal of Approval for exceptional games.

A listing of earning and giving opportunities.

Sign up here to be updated about new earning/giving opportunities via Email!
Media Sightings:
In 2008, we partnered with Virtue Games to republish their first game, Nacah. It is now packaged in a DVD case and available for direct to consumer, wholesale or retail.
In 2008, we helped White Knight Games bring back Timothy & Titus! We are the distributors for North America.

Radio Interview in late '06, need to crunch the bits and post for listening.

In 2006, we shipped the Spanish Version of Parables, Las Parábolas Interactivas.

Christian Post, May 9th, May 2004
In the October 2003 issue of Research News & Opportunities (now called Technology & Science.)
Heather Wax wrote a feature entitled "In a virtual world, what happens when the bad guy wins?"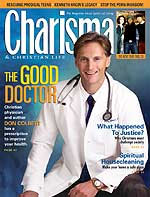 Charisma Magazine article by Eric Tiansay.
Boston Globe on the Christian Game Market
By Hiawatha Bray, Globe Staff, 10/2/2003
Christian Games Story on MSNBC
By Tom Loftus
8/20/2003